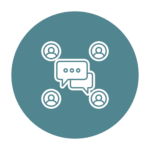 When it comes to distributing grant funds, there are distinct differences between a participatory approach and a traditional approach to grantmaking. Participatory grantmaking centers community throughout the granting and decision-making process, while traditional grantmaking follows a more top-down approach dictated entirely by funders.
A Traditional vs Participatory Approach
To understand Magic Cabinet's participatory approach, it's worth sharing typical traits of a traditional philanthropy grantmaking process. Traditional grantmaking relies heavily on data analysis and predetermined metrics, but it often lacks active engagement with community, limiting long-term impact. Grants are usually allocated to organizations through a Request for Proposal (RFP) process and the funders' assessment of impact potential.
While this traditional approach remains the standard across the philanthropic sector, it has several shortcomings. First, it often overlooks the nuanced needs and priorities of specific communities, resulting in a lack of cultural sensitivity and tailored solutions. Additionally, significant limitations exist around its reliance on written proposals. More specifically, it creates a competitive dynamic favoring larger organizations, with rigid guidelines that restrict innovation and community-led decision making.
At Magic Cabinet, we believe that community input is essential to creating meaningful and sustainable impact in the regions we serve. That's why we prioritize engaging with community leaders and grantmakers at the very beginning of our engagement process.
After reviewing Census data and health equity metrics to identify a region to fund, our engagement officers connect with leaders in that community to learn more about their needs and priorities. We prioritize hearing from grassroots, community-led organizations through open forums, 1:1 meetings, and site visits. These conversations are the foundation of our process, helping us to identify areas where our grants can make the greatest impact.
"Community input is key to ensuring that our funding is directed towards the most pressing needs and challenges in a given region. We believe in co-creating solutions with communities, rather than imposing our own ideas and priorities." — Gloria Upchurch
Community Leading the Way
In our recent Tacoma, WA engagement, we recognized the need to add more community voices to our engagement process. Our Puget Sound team — most of whom reside in Seattle — felt disconnected from the needs and priorities of the Tacoma community. To address this, we held a community convening and distributed a survey to gather input from local residents, community leaders, and nonprofit organizations. This input helped shape our understanding of emergent opportunities within the community.
Based on these insights, our team developed six focus areas for our 2022 Tacoma engagement: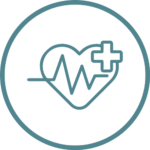 Organizations providing healthcare to marginalized communities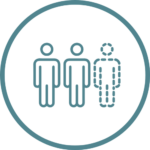 Organizations serving and led by Black people and People of Color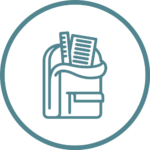 Organizations that focus on marginalized school-age youth and young adults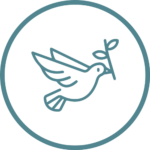 Organizations that serve demographics most likely to be impacted by violence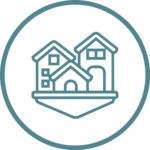 Organizations that address human rights, housing, and food insecurity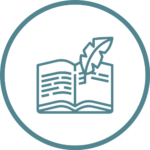 Organizations uplifting heritage, language, culture, and ancestral wellness
During our initial research, we uncovered approximately 34 nonprofits in Tacoma that met our standard model parameters. To address this high number of eligible organizations, the Puget Sound engagement team contemplated segmenting the nonprofits by neighborhood as a way to reduce the pool size. After discussing this idea with community members, it was discouraged due to the city-wide collaboration that takes place across Tacoma. 
Through internal discussions and conversations with community leaders, we decided to transform the Tacoma engagement into a 2-in-1 Engagement, creating two cohorts from one large engagement cycle. This allowed us to fully explore the range of nonprofits serving the Tacoma community and eventually select six new nonprofit partners to form the Tacoma 1 and Tacoma 2 cohorts – our first engagements outside of King County.
By partnering with local organizations and community leaders, we were able to deepen our understanding of the Tacoma landscape and select focus areas that were truly reflective of community aspirations. In turn, this allowed us to direct our funding to organizations best equipped to create sustainable change in Tacoma. 
Stay tuned to learn more about our nonprofit selection process in part four of our Engagement Blog Series.