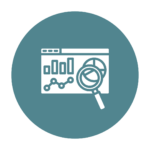 At Magic Cabinet, we believe that nonprofits are the experts in their communities — that's why we center community perspectives when selecting organizations to fund. Our nonprofit research phase is built around this approach and designed to identify organizations that meet community priorities as well as established Magic Cabinet criteria.
Following the community input stage of engagement, our team begins research to narrow down a comprehensive list of organizations based on our standard parameters. We survey community leaders for nonprofit recommendations and review 990s for each organization. Nonprofits that align with community focus areas and our standard parameters are then invited to submit an application. 
Our Standard Cohort Parameters
Recognized Nonprofits – Granted 501c3 tax determination by the Internal Revenue Service (IRS)

Budget size – Operating on yearly budgets between $500,000–$2,500,000

People-Focused – Focused on bettering the lives of people in their community

Locally Engaged – Situated in or near the communities they serve

Community-Trusted – Serving their community for at least three years

Learning Organizations – Open to new ideas, seek best practices, analyze outcomes, and adjust accordingly over the five-year relationship

Through our invite-only application, we aim to shift the burden off nonprofits and introduce greater equity to the process. A traditional request for proposal (RFP) process is often very time-consuming and focuses more on the funder's priorities. Other aspects of the traditional RFP process include:
Alternatively, Magic Cabinet's engagement process prioritizes building open and transparent relationships with smaller, community-led organizations. Our application is intentionally designed to reduce the burden on nonprofits and collects information that will help our team determine capacity-building needs. In a recent engagement survey, 56% of our nonprofit partners indicated that they spent no more than 2 hours completing the written application.
Connecting with Nonprofits
After the formal application period, each nonprofit completes the Impact Capacity Assessment Tool or iCAT. Magic Cabinet doesn't use this as a factor towards Cohort selection assessment; rather, this tool is designed to uncover organizational strengths and capacity-building opportunities for each nonprofit. Upon completion of the iCAT, our team meets with each nonprofit to review the results.
Nonprofits then meet with our engagement team virtually or in person for a site visit. It's an opportunity for us to build relationships with each organization further and learn more about their work, especially those unique nuances that are harder to describe in an organization report summary. We also use this time together to discuss how Magic Cabinet capacity-building grants can support their work and community long-term and any questions about the potential partnership or process. At the end of each engagement cycle, we invite every participating nonprofit to a meet and greet so they can connect and learn more about each other.
After the initial connections, the site visits, and the community gathering, our Advisory Committee, made up of community leaders, selects three nonprofits to join a Magic Cabinet Cohort. We award each organization a $1,000 grant to honor the time spent with Magic Cabinet throughout the engagement process.
Shifting Focus in Solano County
In early 2022, our team began the research phase in Solano County, California, an under-resourced community with a limited pool of nonprofits. Through initial research, our engagement team found fewer than 10 nonprofits that met our standard nonprofit profile. These findings were also confirmed after having multiple conversations with community leaders and reviewing government data.
Instead of disengaging from the community due to lack of viable nonprofits, we invested deeper and adjusted our criteria to better align with the needs of the Solano County community. Our team worked to identify barriers to funding in Solano County and elevate opportunities for deeper philanthropic investment through more relational partnerships. By applying a more creative lens to our Solano County engagement, we developed more transparent relationships, higher community impact, and a better understanding of local nonprofits' work.
This engagement also provided an opportunity for our team to reimagine how we partner with nonprofits that are doing innovative work, but might fall outside of our standard nonprofit profile.
Magic Cabinet Takeaways
In our first five years, we've listened, learned, and experimented alongside our nonprofit partners with the goal of creating a new model for philanthropy that prioritizes community perspectives over the funder.
We recognize that the needs of community are ever-evolving, and as a funder, we are in a unique position to shift power and resources to meet those needs. While we've seen great success from our existing framework and partnerships, we're committed to pushing boundaries in the realm of philanthropy and championing sustainable and replicable change in communities.
To that end, Magic Cabinet will launch its first fiscally-sponsored engagement in the Puget Sound region in Fall 2023. Using a phased approach, we'll also begin to move funds into Native communities in the San Francisco Bay area, starting in 2024. With these engagements, we seek to more effectively partner with small, grassroots organizations and increase access to funding opportunities while documenting our learnings for mission-aligned funders and changemakers to join us.
Want to stay up to date on all things Magic Cabinet? Sign up for the Magic Cabinet newsletter below for additional news, updates, and announcements straight to your inbox.