Selecting communities and organizations to fund is a critical process for Magic Cabinet. We focuses grantmaking through ourlong-term capacity-building Cohort model in the Bay Area in California and the Puget Sound region in Washington. Over the last five years, we've focused our work in these regions and used a variety of data sets to guide our selection of communities. In this blog, we will take you through our process for finding and selecting communities to fund.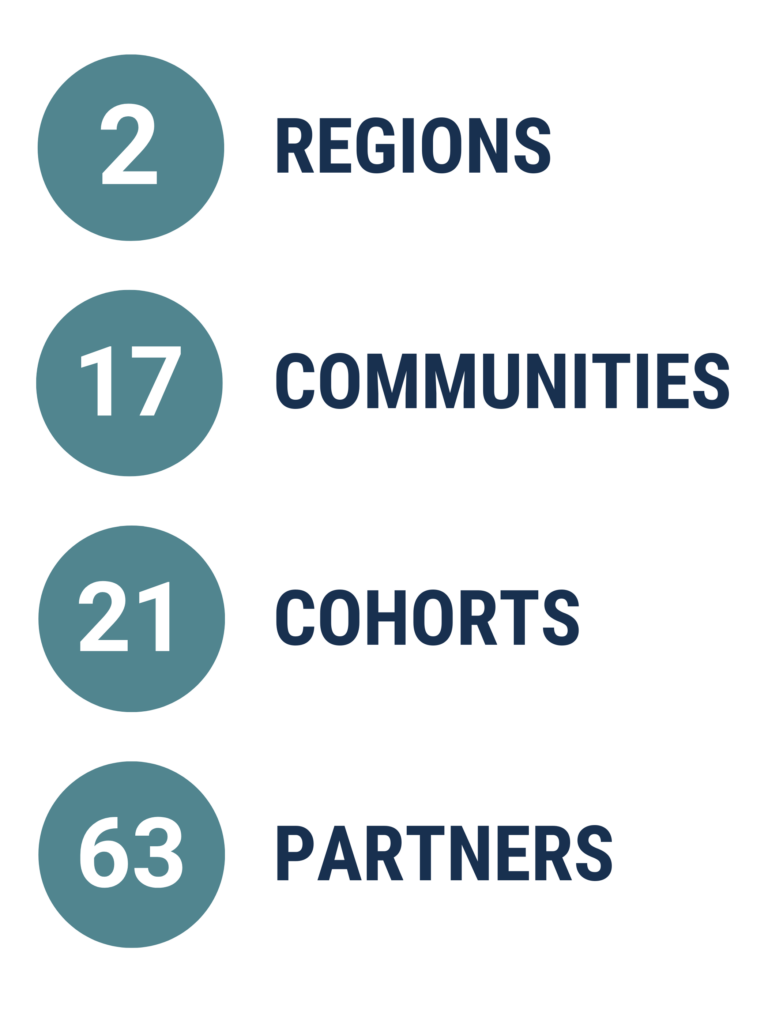 Our engagement officers conduct thorough research during the regional research phase to identify communities and organizations that align with our mission and values. They look at regional trends, needs, gentrification, migration, and census information, along with local conversation and news coverage. This helps us understand the changing landscape of the communities we serve and identify areas that are systematically overlooked by traditional philanthropic institutions.
To inform our decision-making process, we also conduct a landscape analysis of the communities we serve. For example, in the Bay Area, we contracted with Bright Research Group to conduct an analysis of potential grantee communities, focusing on gentrification, displacement, and migration as key indicators. This analysis provides us with a framework to guide our grantmaking efforts and ensures that our funding is aligned with the needs and challenges faced by the communities in the region. Similarly, in the Puget Sound region, we rely on county and state-created community data, such as community health indicators, equity index maps, and demographic data, to inform our decision-making process and ensure that our funding is directed towards areas of high need. 
When Magic Cabinet was founded, we engaged in three communities in the Bay Area, including the Mission District, Oakland, and Bayview/Hunters Point. Our subsequent engagements have taken us to communities across the Bay and Puget Sound Areas, all with a focus on supporting underserved communities. 
Long-term Engagement and Learning
Our engagement with communities does not stop at the initial research process. We are committed to long-term engagement and capacity-building, and our engagement and program officers work closely with the selected communities and organizations to facilitate the cohorts and provide ongoing support. This includes creating data sets and case studies, monitoring progress, and learning from our past engagements to inform future funding decisions. We continuously strive to improve our processes and ensure that our funding efforts are effective, equitable, and responsive to the needs of the communities we serve.
At Magic Cabinet, our process for selecting communities and organizations to fund is informed by regional research, community input, participatory grantmaking, collaboration, landscape analysis, and long-term engagement. We are committed to working with systematically under-resourced communities and ensuring our funding efforts are aligned with their needs and challenges. We are also committed to learning and improvement, and we continuously evaluate and refine our processes to ensure that we are making a meaningful and sustainable impact in the communities we serve.
Follow along to learn about the next steps in our engagement and register for our engagement events to connect with our engagement staff and engage in conversations about what we're learning along the way!