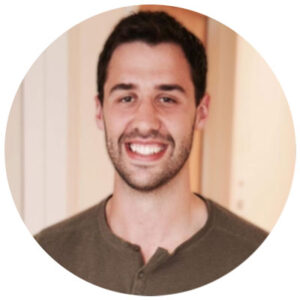 Zach Grossnickle
Sr. Manager, Brand and Communications
Zach leads the communications efforts at Magic Cabinet. He loves how this work requires partnership and human connection. From colleagues at Magic Cabinet, to nonprofits and philanthropists, he has the pleasure of working to build stories and strategies that inspire. 
Prior to joining Magic Cabinet, Zach has worked across many sectors with many focuses. From co-founding an EdTech startup to developing national marketing campaigns, Zach looks to activate others to become more connected to their communities and join in socially impactful solutions. Zach has Masters in Public Administration and two bachelor's degrees; Political Science and International Affairs.
For fun, Zach is usually doing one of four things; traveling, thinking about traveling, eating hamburgers, or perfecting his corn tortilla recipe.