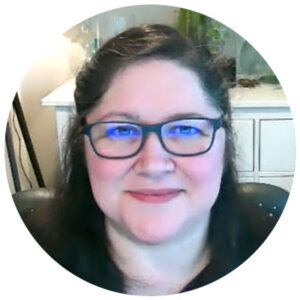 Maya Procel Farrar
Sr. Manager, Special Projects
Maya believes in the power of curiosity and asking really good questions. Through her experience working in museums and higher education, she developed a fascination with how people learn and how new ideas can transform our work.
An avowed introvert, Maya loves events because they remind her of family and community parties during her childhood in Mexico. She is excited to explore how gathering in new ways can support communities and the nonprofit organizations that make them stronger.
Outside of work, Maya's favorite activity is learning about the world alongside her two children through experiments, crafting, and long walks in the woods.