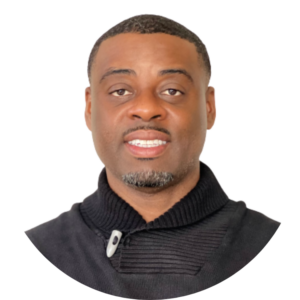 Malcolm Penton
Program Officer | Bay Area
As Program Officer, Malcolm supports cohort capacity-building goals and fosters discourse for community collaboration. He is passionate about serving the community and creating equity-driven solutions for societal matters. 
Before Magic Cabinet Malcolm worked with foster youth at various nonprofit organizations. He later received the Individual Community Service Hero award from the American Red Cross for his contributions to creating and coordinating the Speakers Bureau of Contra Costa County. Malcolm is a former Coro Center for Civic Leadership Fellow of Public Affairs. Malcolm's other work experience includes transit operations, community engagement, stakeholder relations, and project management expertise. He holds a Master of Science in Transportation Management and a Bachelor of Arts in African American Studies.
Malcolm loves bringing his family together for food and fun. When he is not being a girl Dad to his daughters and two pups, he enjoys live sporting events, live music, and a good 1000-piece puzzle.