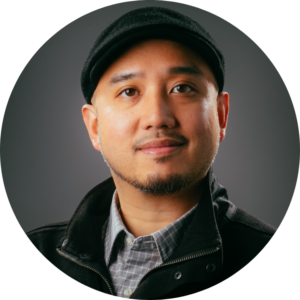 Joaquin Uy
Engagement Officer | Puget Sound
As the Puget Sound region Engagement Officer, Joaquin helps Magic Cabinet build new relationships with local community-based organizations. He's also part of a team that works with partner nonprofits to help solve their capacity issues so they can continue innovating to better fulfill their missions.
A lifelong activist, Joaquin is no stranger to the unique needs of local nonprofits. He's spent over 25 years in diverse roles all over the Seattle area. As News and Public Affairs Director of KBCS 91.3 FM, Joaquin expanded the station's coverage of BIPOC communities and social justice issues. He was also a founding member of Filipinx youth organization Anakbayan Seattle that played an important role in the campaign to pass the nation's first-ever $15 minimum wage. Joaquin later served as the deputy for the Seattle Office of Immigrant and Refugee Affairs, where he led a team to counter anti-immigrant/refugee federal policies and later assisted in the City's COVID-19 vaccination efforts. He's most proud of his work to move money to Seattle area immigrants both financially impacted by the pandemic and ineligible for federal stimulus funding.
Outside of Magic Cabinet, Joaquin can usually be found belting out a power ballad at a local karaoke spot, chasing bird calls with his binoculars, or perfecting his forward stroke while kayaking a local waterway.