5 Minutes with… Ledys Sanjuan Mejía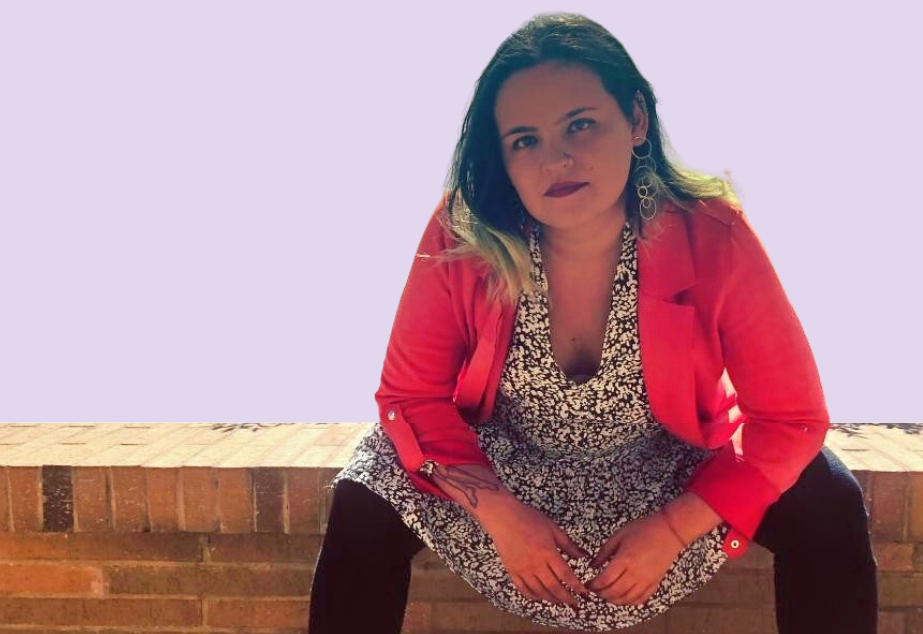 This article is reposted from Proximate, our nonprofit media partner.
Women's funds are unique. They are the foundations, community funds and collaboratives that help get money to frontline responders and activists fighting for gender justice, quickly and efficiently.
But these funds have to play a double duty: they give money and also raise it. Most womens' funds are small, grassroots, and have to fundraise constantly to fill their coffers. So who funds the funders?
Prospera is a global network of more than forty autonomous women's and feminist funds across the Global South and East. In recent years they've strategically redirected $600 million in grants to womens' funds operating in 172 countries, from El Saldavor to Afghanistan.
In 2019, a group of funders and Prospera launched a feminist funder collaborative called Fenomenal Funds to distribute $20 million USD in funding to their forty-one members.
They recently released a report on their Resilience Grants program, which distributed $3 million to their forty members. We spoke with Ledys Sanjuan Mejía, an activist living in Bogotá who works on their team, about what they've learned, and what they still have to learn.
Proximate:
Womens' funds were some of the first to practice participatory grantmaking in the 1960's and '70s. Recently Mama Cash became the first foundation in the world to pivot to fully participatory grantmaking. What do you think is unique about womens' funds?
Ledys:
A lot of people don't realize the role of women's funds in the philanthropy ecosystem. Many of these funds emerged out of feminist movements; a lot of women working at these funds are part-time organizers themselves.
So they have a self-awareness about being, quote, 'the resourcing arm of women's movements'. They're always questioning practices; they're in philanthropy, but they're also trying to transform philanthropy.
Proximate:
Fenomenal Funds gave out 82 grants in two years, to women's funds of all shapes and sizes. What was unique about your (re)granting process?
Ledys:
Our goal was to give more power to the member funds, to set their own priorities and to collectively set the priorities for the movement.
First, we gave initial funding away using a noncompetitive process. Every womens' fund who applied for funding got some. No one walked away empty-handed.
We then provided additional funds. For those, we used a participatory grantmaking model. The different womens' funds in the room [usually represented by a program manager] collectively discussed and decided who would receive extra cash to resource their work.
Proximate:
In your recent report, you share takeaways and learnings for others in philanthropy. What did you learn?
Ledys:
We know that as a collaborative, private foundations in Fenomenal Funds are able to try things out, and do things in a more participatory way than they would otherwise be able to. We know that there are lots of programs officers in big foundations who align with our principles but they struggle to move their organizations along. We want to share what we learned to  encourage others in philanthropy to follow our lead. Some of the report's takeaways included:
Center the voice, knowledge and experience of women's funds in strategy and funding decisions.
Provide flexible, multi-year funding that empowers womens' funds to determine their own most pressing needs.
Use participatory models that change who has a "voice at the table", like participatory grantmaking and non-competitive funding.
A lot of the lessons come down to building models that involve "power with" rather than "power over."
Proximate:
What's next for Fenomenal Funds?
Ledys:
Our overall goal is to strengthen the ecosystem of women's funds. These organizations are critical actors in responding to a world in crisis. During this year, we granted our second round of grantmaking – The Collaboration Grants – we gave $5.5 million to 13 collaborations by women's funds members of the Prospera International Network of Women's Funds. We will be sharing what these collaborations are and how they intend to use the resources in our upcoming and last newsletter of the year.
Ultimately, our aim is that the lessons and insights from our model contribute to efforts by others in philanthropy to build a more responsive funding ecosystem.
In October, our staff members are attending different philanthropic spaces such as EDGE Funders Conference and the Global Summit for Collaboratives hosted by the Gates Foundation. Our team is tasked with sharing our learnings and enabling more funder collaboratives to emerge. That's how we'll unlock more and better resources for gender justice movements.