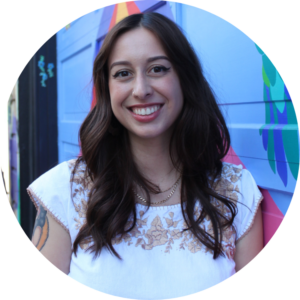 Alexis Aviles
Engagement Officer | Bay Area
Alexis, born and raised in San Francisco's Mission District, witnessed rapid gentrification and the massive displacement of Latinx families completely change her neighborhood during her upbringing. In witnessing so much change in the city she loved, she wanted to find ways to support future generations of families and youth in San Francisco.

She received a BA in Sociology and Latinx Studies from San Francisco State University and began working in youth development and family support services with Latinx youth and families in San Francisco. She worked with youth and families on building healthy relationships, support groups, workforce development programs, and social-emotional learning programs.

In her free time, she likes to cook and bake cakes, go on road trips, or go on long walks and explore with her dog Chano.